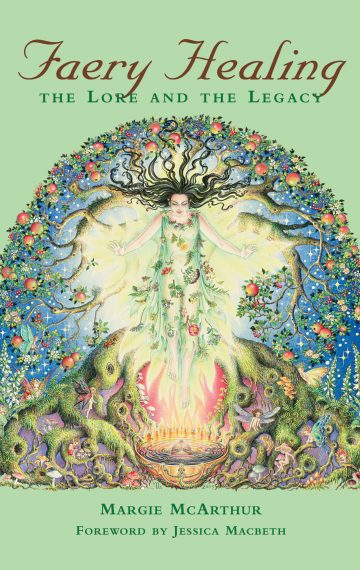 Publisher:

Apocryphile Press

ISBN:

978-1-958061-46-6
In the old Celtic Traditions, and even in more recent, historic times, interaction between humans and spirit beings was not an unusual occurrence. Even in more recent, historic times, interaction between the realms of human and faery was not a rare event. Faery Healing: The Lore and the Legacy is about the traditions of Faery Healing among the Celtic peoples of the British Isles, as evidenced in faery lore and folk healing customs. The focus is specifically on beliefs, traditions, and practices both mystical and magical as they relate to Faery Healing, with an emphasis on the development and use of new versions of these traditions for our era.
This informed and comprehensive overview of the Faery Healing traditions allows us to see how these mystical beliefs and traditions demonstrate the deeply religious nature of the Celts from ancient times right into more historical times, and serves as a link between past and present, as well as a bridge into understanding the old pagan religious world view that preceded the rise of Christianity.
The beliefs standing behind some of these healing traditions and practices are indeed very archaic. This glimpse into ancient ideologies and practices shows us the remarkable continuity of spiritual beliefs, no matter in what religious garb they may be clothed.
Yet Faery Healing is not just an historical curiosity. It is as relevant today as it was several centuries ago. This book takes us into the future of Faery Healing, demonstrating its value in this day and age, and offering both visionary and practical techniques and procedures to move into that future, and into a more harmonious relationship with our "kin," the faery folk.