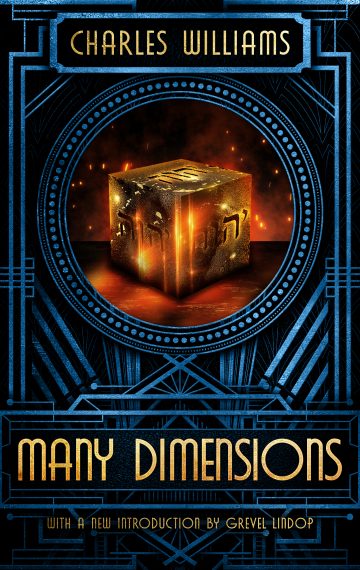 Publisher:

Apocryphile Press

ISBN:

978-1-955821-63-6
Buy hardcover from Amazon
Buy hardcover from Barnes & Noble
What would you do to possess an object of unlimited power?
When occult enthusiast Sir Giles Tumulty comes into possession of a stone known as the Crown of Solomon, he is amazed at its startling powers. It can replicate itself infinitely, and can transport its holder to any place or time. Sir Giles and his nephew Reginald, an opportunistic businessman, conspire to exploit their new treasure. Seeking to enlist honest Lord Arglay in their plans, Arglay quickly realizes what is at stake. Unlimited power should not fall into the wrong hands…and it already had…
Many Dimensions is one of Charles Williams' most accessible and exciting novels. Along with C.S. Lewis and J.R.R. Tolkien, Williams was a member of the Inklings, a society of writers in Oxford, England who changed the world with their mythopoetic vision.