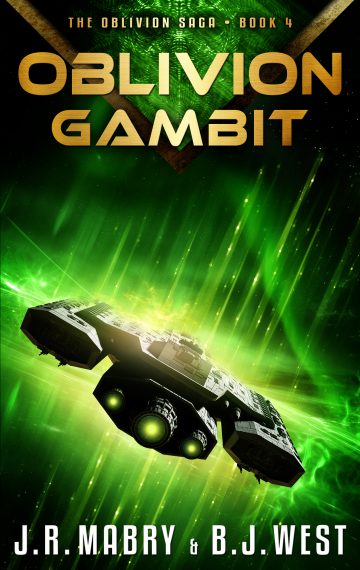 $14.99 | $4.99
Publisher:

Apocryphile Press
Buy paperback from Amazon
Buy kindle edition on Amazon
An invincible alien army is closing in on Earth. Only one broken man has any hope of stopping them. Power up your weapons, boys—this shit is about to get real.
Crossing the universe in search of a nameless Peruvian shaman, Jeff Bowers finds him…and the ability to control his own mysterious powers.
Only the destruction of the universe stopped the Prox from attacking Earth. Now, here in a new universe, another Earth is staring down the most ruthless alien army imaginable.
Only Jeff knows what's really going on. Only he has a chance against the Prox. And as the shaman says, "If you want to kill a snake, cut off the head."
Oblivion Gambit is the fourth and final book in the thrilling Oblivion saga. If you love Star Trek and Starship Troopers, you simply cannot pass up this adventure.
Get Oblivion Gambit today!