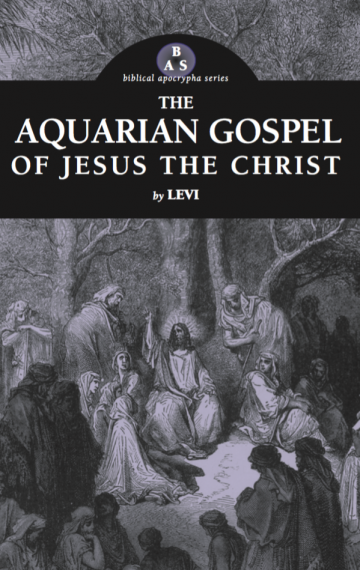 $12.95
Publisher:

Apocryphile Press

ISBN:

9781933993874
The Philosophic and Practical Basis of the Religion of the Aquarian Age of the World and of the Church Universal.
First issued in 1911, this amazing document was transcribed by Levi H. Dowling, an American preacher and writer. An accomplished meditator for over forty years, it is reported that he was able to access and read the Akashic records, from which the Aquarian Gospel of Jesus Christ was derived.
Early in life, when but a mere lad, Dowling had a vision in which he was told that he was to "build a white city." This vision was repeated three times with years intervening. The building of the "white city" was the Aquarian Gospel of Jesus the Christ. This book was transcribed between the early morning hours of two and six—the absolutely "quite hours."
An amazing document, this Gospel reports many stories not recorded elsewhere, and provides details that both surprise and delight those familiar with the canonical accounts. It records events in Jesus' childhood, as well as details of his journeys to India, Persia, Tibet, Syria, and Greece.