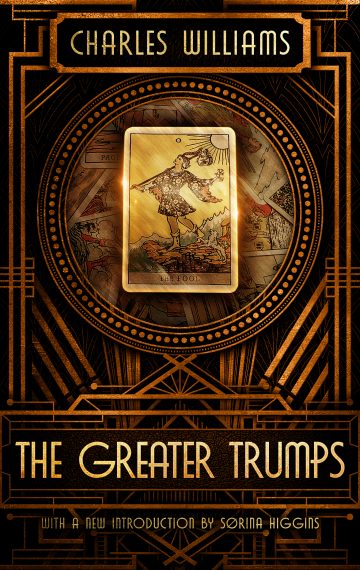 Publisher:

Apocryphile Press

Available in:

Slipcase hardcover

ISBN:

9781955821698
Buy hardcover on Amazon
Buy hardcover on Barnes & Noble
Would someone really kill for a pack of cards?
But these are no ordinary cards. This is the original tarot deck, from which all other tarot decks have sprung. Their fate is entwined with a set of gold figurines representing the Major Arcana, which continually dance around a tabletop much like a chess board-the archetypal forces of the universe in miniature. Whoever can bring the deck and the figurines together will wield power over heaven and earth.
Nancy's father has come into possession of the cards, but doesn't know what he has. Her fiancé, Henry-of gypsy heritage-does. His family is in possession of the figurines, and he is determined to possess the cards as well. His offer to buy them refused, Henry makes plans to do whatever it takes to gain his prize, no matter who it hurts…
The Greater Trumps is one of Williams' most thrilling and enjoyable novels-and at the same time, it is perhaps his most symbolically rich.